Blood Brothers, Willy Russell's iconic tearjerker of a musical, is currently touring the UK, and being the massive musical theatre fan I am, naturally I returned to university a week early to catch it when it visited Canterbury's Marlowe Theatre a few weeks ago. Although I did find some elements a bit dry, there wasn't a dry eye in the house by the finale!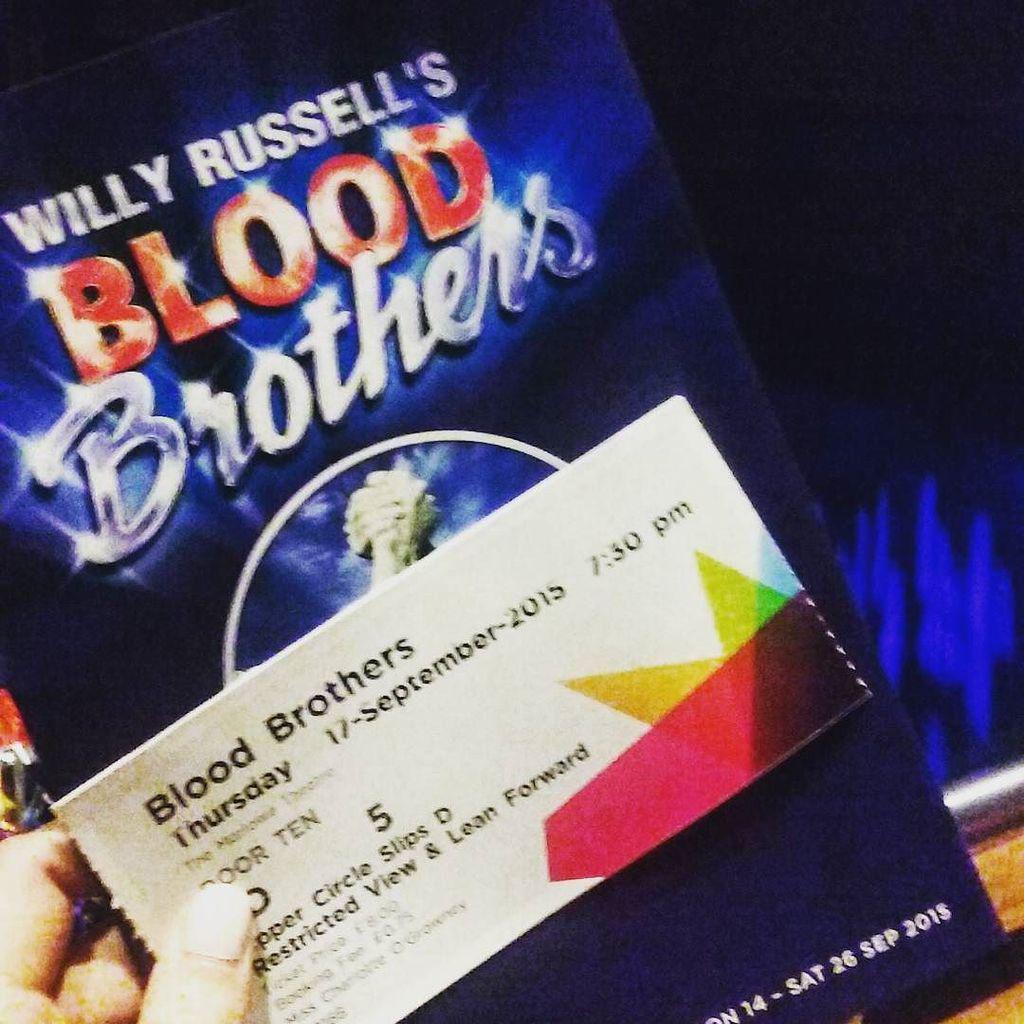 Set in Liverpool, Blood Brothers tells the story of twins Eddie and Mickey, who are separated at birth, but are somehow bought together again by fate and form a strong bond which spans decades (although neither of them knows that they are actually brothers). Despite the challenges of suspending the audience's belief when adults play children's roles, both Sean Jones and Joel Benedict played their character's younger counterparts charmingly. Their boundless energy and wide eyed expressions meant that it was easy to forget the parts were being played by grown men. It was by their brilliant on stage chemistry that the audience becomes emotionally invested in the story.
While I did find that the first act felt a little bit too long, and a little static, it helped to show the audience in detail just how great the twins bond was . The second act was definitely worth the wait though! It was jarring, and more than a little bit heartbreaking to watch the carefree, fun loving children of act 1 grow up into the stern faced adults of act 2. In this section in particular Sean Jones shone. His portrayal of older Mickey was heart wrenching and very memorable!
For me though, it was the music that stopped me from enjoying Blood Brothers to the fullest. The show has been so popular for so many years that I feel that this is definitely just personal preference, but I found all of the music to be quite similar, and no song really stood out for me.
Overall I really enjoyed Blood Brothers, and I'm glad I finally saw it. While usually for me it's the music that really makes a musical special, and the songs of Blood Brothers were sadly not my cup of tea, the emotional pay off at the end though was definitely worth the wait, and the characters journeys were so enthralling that I would absolutely recommend this tour to anyone who hasn't yet seen it!
Verdict - 3 Stars